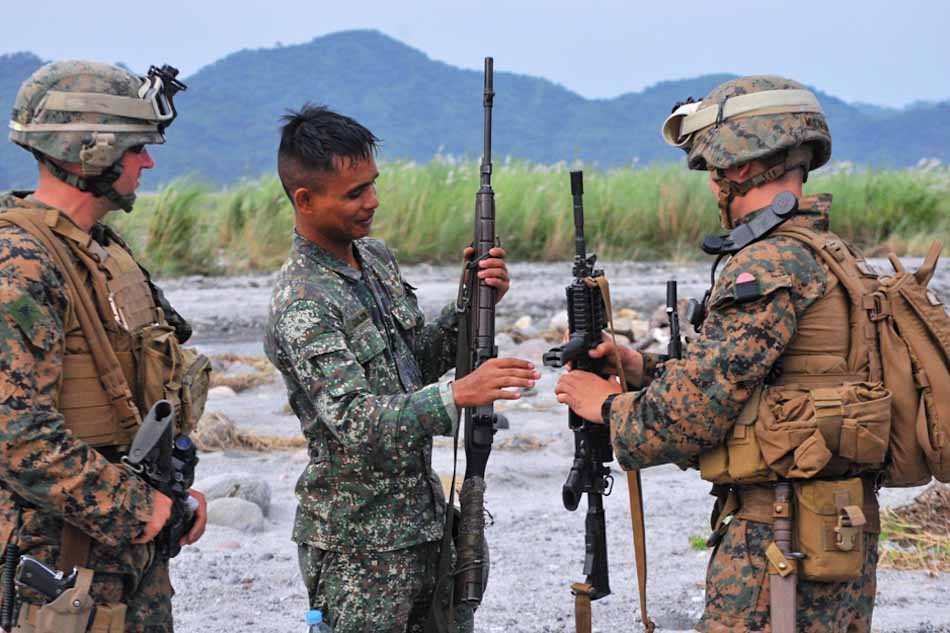 President Rodrigo reiterated his statement that the upcoming joint military exercises between the United States and the Philippine troops will be the last.
Fresh from his Vietnam trip, Duterte said the war games between the two countries will end in his term.
Asked if he will termminate joint military exercise, he said: "Yes, in my term. I do not know if that treaty would take some form. In my term, yes".
"I would not be using my entitlement as commander-in-chief. I will simply say it is foreign policy," he added.
The Philippines Amphibious Landing Exercise (PHIBLEX) will be held on Oct 4 to 12 in areas in Luzon and Palawan.
Duterte said there was an apparent lack of technology transfer between the military exercises.
"They ask for a joint maneuvers, operations, and yet there is no capability between the weapons and the armaments they use, and even the communications," he said.
The president claimed U.S troops "do not share" technology with Filipinos.
He also hit on the statements made by the U.S. government regarding extrajudicial killings in the country thatre linked to his drug war.
"Do not interfere in our affairs. I will ask him now. Why are you shooting the black people there when they are on the ground?"
He added: "Stop this hypocrisy game and we are all right. Stop being hypocrites. Do not pretend to be the moral conscience of the world. Do not be the policeman because you do not have the eligibility to do that in my country". MJM
SOURCE: ABS-CBN News
Duterte vows to end PH-US war games
Reviewed by
FNPH Correspondent
on
Friday, September 30, 2016
Rating: