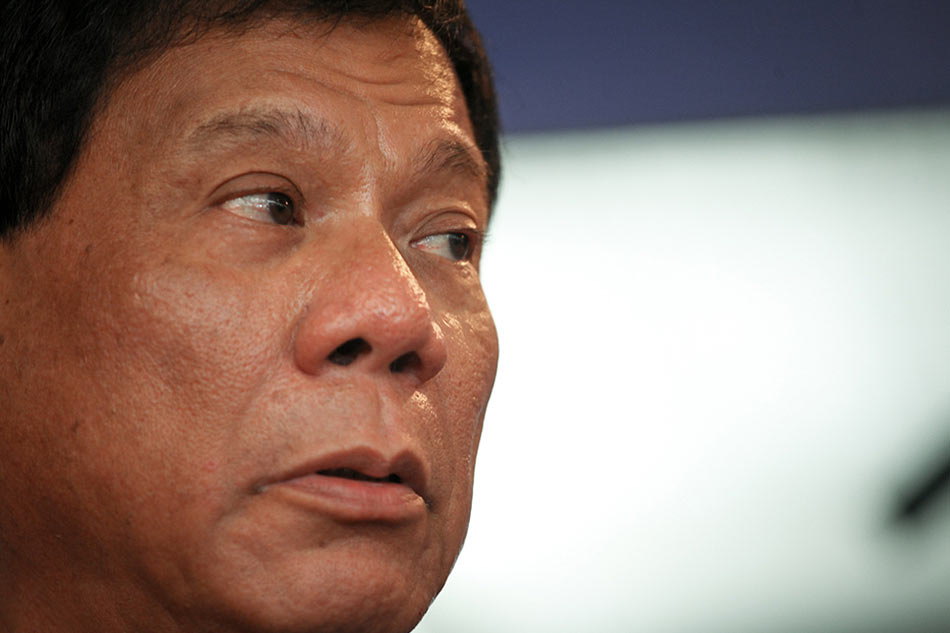 President Rodrigo Duterte on Tuesday said he is working for the country to no longer rely on international allies.
He spoke in front of the Philippine Marines in Fort Bonifacio, saying that he will make the country survive on its own.
"Please understand. This republic will rise. This Republic of the Philippines will continue to be great. Sabi ko, darating ang panahon, hindi na natin sila kailangan lahat. We will survive on our own. We will fight our wars on our own, and we will win as a country," Duterte said, hitting on the US government which has criticized his methods in his war against drugs.
He said the United States is undermining his administration.
"Ina-undermine tayo ng Amerikano ngayon. They're manipulating na ang peso raw bumaba. I would like to ask you to remain faithful to the republic," he said.
"Give me time so that I can go out of this ambit of our... kinakaya kaya kasi tayo ng Amerikano eh. Binastos na ba. There's always China, and I talked to Medvedev, the premier sa (ASEAN Summit)," he added.
He reiterated that he will ally with China and Russia if the US continues to criticize him.
"Kapag inipit nila ako, I will have alliances, new alliances of commerce and trade. I'll be visiting China and maybe, Russia," he said.
The president earlier mentioned that he will negotiate with both countries, even if the Philippine peso hit a seven-year low, and foreign investors pulled out of the Philippine stock market. MJM
SOURCE: ABS-CBN
US manipulating peso, says Duterte
Reviewed by
FNPH Correspondent
on
Wednesday, September 28, 2016
Rating: